Last Tuesday, I was sent to the Brooklyn office for the first time. In the beginning, I was afraid it was the first time that I was expose to do a consultation on my own. Tuesdays and Fridays are sonogram days in our EMC offices, meaning that we provide women free sonograms in those days. I had seen picture of ultrasounds and babies in the womb but I had never been in one. I was extremely excited and grateful that God would allow me to be present in this precious moment in which a woman first meets her baby. As my first client got ready for her sonogram I could not hide my joy and excitement, I completely forgot that this woman was abortion minded meaning she wanted to abort her baby.
As soon as the sonogram technician place the monitor on the woman and I was able to see her baby, I could not help myself but to start crying. It was as if I was there with the baby, there was no denial that it wasn't a human. What was most beautiful to witness was the woman's reaction, her eyes were filled with joy as she saw her baby moving and even sucking its thumb. She could not hide all the emotions she felt in that first encounter with her precious little baby.
A baby that deserves to live, and that already loves her. After being done with her sonogram I went in with her and asked her if there was a possibility of her keeping her baby, and her responds was yes. She wanted to keep her baby, praise be God!! In my opinion a sonogram is crucial in helping the woman choose life, it is love at first sight. They see their baby and they cannot help but fall in love with it. It's a natural reaction and instinct given to every woman by God.
Technology is, as we all know a very important part of our society today, and is another tool that we must use to save lives. A sonogram is the only chance that a baby has to fight for his life.
Please let us continue to pray that every women may imitate the great fiat of our most blessed mother Mary, may she inspire woman to love their children just like she did. May the Lord bless you and keep you, may he grant you the desires of your heart.
Your Sister In Christ,
Michelle.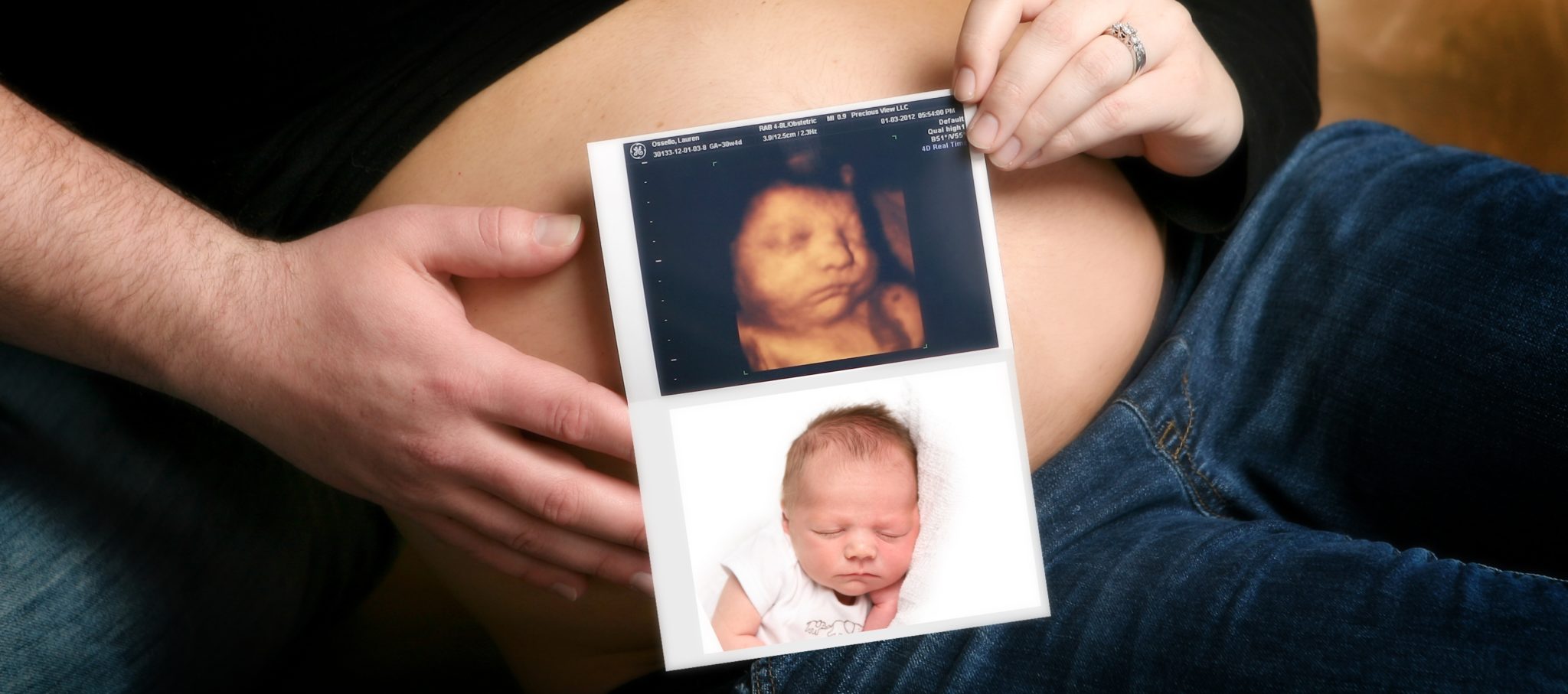 There is no way to deny that a baby is a human life!